THE RED SUMMER album review
Red Summer
Review and breakdown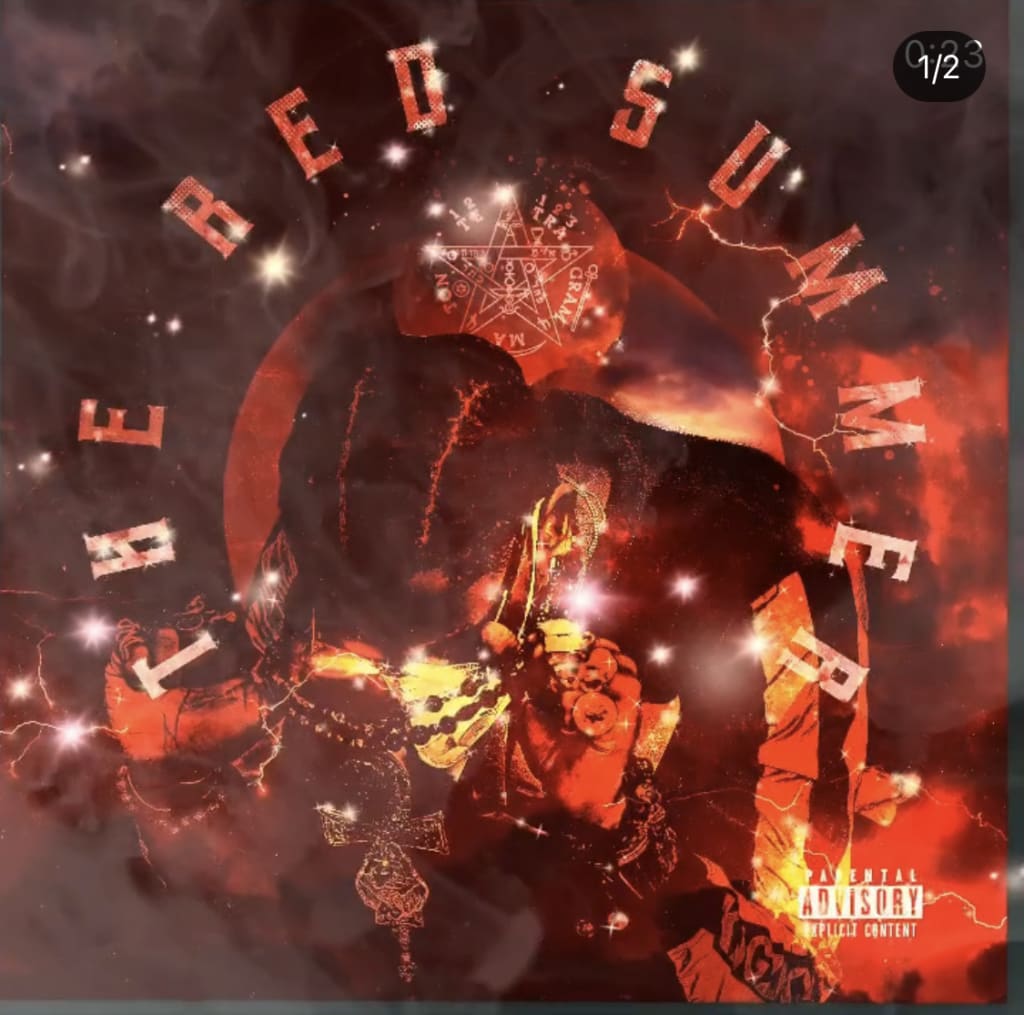 Red summer is an aggressive snap shot of the summer of 2020, let's unpack it.
Historically the "red summer" was one of the deadliest race riots recorded. Black soldiers thought because they fought for the idea of Americanism that they will be greeted with a loving arms upon their return, sadly that was not the case.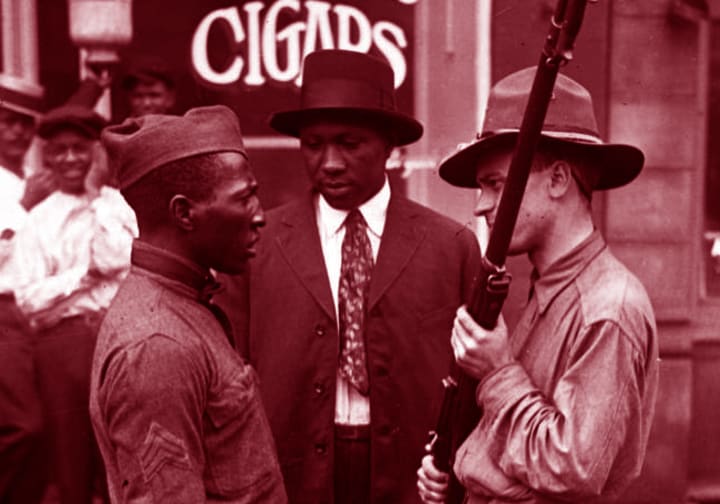 Unlike our ancestors 101 years ago the Brooklyn born artist did not come for peace and hugs but rather prepared himself and the family for war.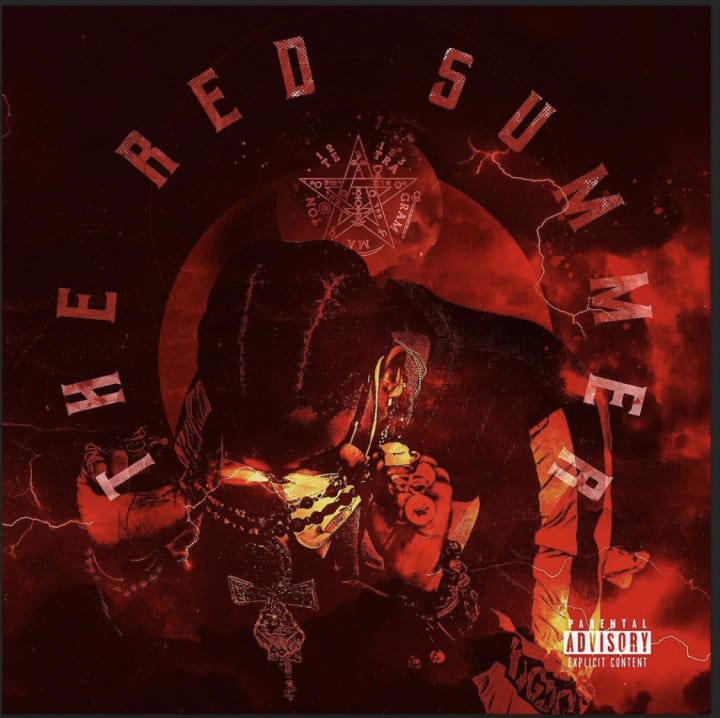 Symbolism is a large part of this album from the words to the art. The pentagram is an ancient symbol used by many cultures and has been around since the Stone Age. It has been used as a sign of royalty meaning that the power of those in the rule will spread to the four corners of the world. To The KMTS (Egyptian's) it represented the underground womb from which all living things are born. Pythagoras(who learned at the feet of the kmts) The famed Greek philosopher and mathematician thought it was the perfection of man.
The Meticulous attention to detail makes this album an exceptional stand out. The paradigm shifter shows an elevated lyrical position in this highly anticipated and ever so timely compilation
My top 5 favorite songs
-The red summer introduction (1. Dear Summer) sets the tone for what I consider an aggressive snap shot of the summer of 2020 but unlike our ancestors 101 years ago the Brooklyn born artist wasn't expecting peace and hugs upon his return. It's wartime.
(3.Good wife)is an instant classic, the scorpion king kicks it off with the first verse. This soulful smooth track features one of the best rappers alive Nxggxrla Txsla aka Cambatta. Songbird adds her angelic voice to the background vocals. But wait there's more because the super smooth Lizzy Jeff verse is a perfect 16 to a fire beat! She compliments the song with divine feminine energy and black girl magic.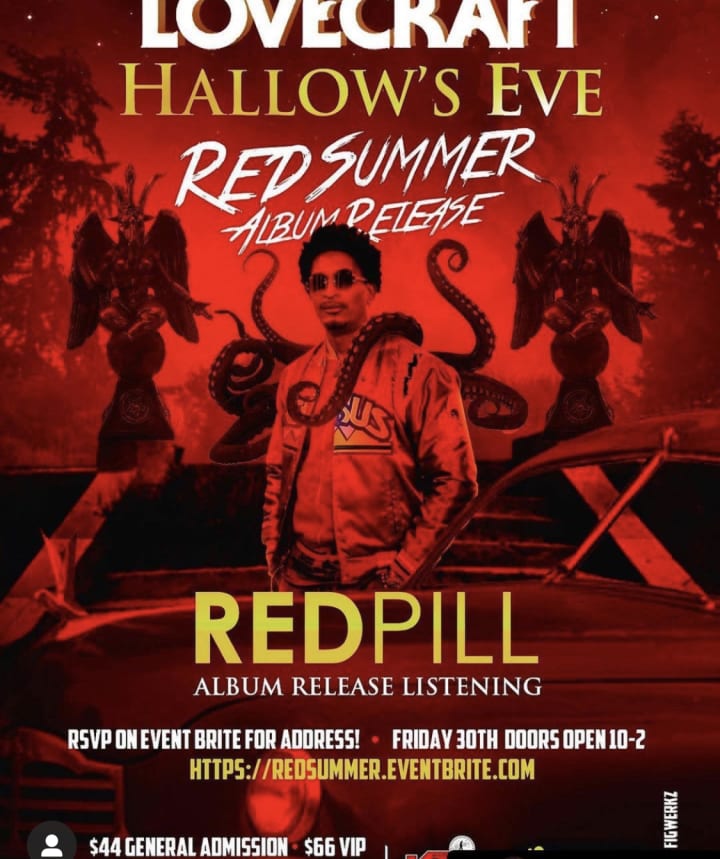 -I absolutely love putting this song on when I'm in the iron paradise banging and clanging. (6.Rise of the Valkeries) is what I was expecting most of the tone for Red summer to be honestly. Red is once again joined by the silver tongued cambatta in an on slaught of verbal olympics. I actually shot and edited the first version of this song/video before it was finished and cambatta joined in on it. If you're looking for an instant surge of adrenaline this is your song!
-(8. The China flow) During the red summer of 2020 from Atlantis to the Bronx there were many late nights recordings for this project. I had the privilege of being there for about 44% of these recordings. Red Pillar did a lecture called kings disease inspired by Nas instant classic that was released this year. This track features the 44 god Blue pillar his twin brother. I was there when they were laying this track down. But after the closer examination and being able to listen I definitely feel completely opposite! Blue went in! Riding the beat like a tire on smooth pavement, the dynamic duo obviously have great chemistry
(9.Sherman Helmsley)
The notoriously hilarious outspoken star of the "All in the family" was the inspiration for this record.
The Kingz kounty creator showed off his lyrical prowess on this
"I'm dream chasing through the J.A.S.O.N months/ as above so below we was adjacent once"
The beat slaps and the lyrical aggressive conscious lyrics sets the stage for the final act of Red Summer.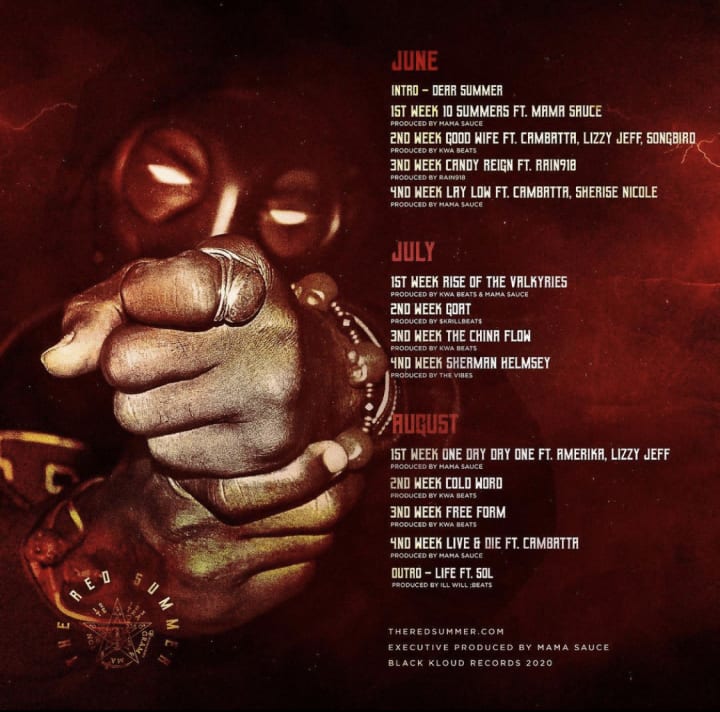 My honorable mentions are
10 summers- featuring mama sauce
That hook is incredible
Candy reign- featuring Rain910 Gave me heavy west coast 2pac vibes
Live & Die- featuring Cambatta was a fire track that nearly made my top5 and was reminiscent to Rise of the Valkeries
I think Red Pillar is at his best when he's on aggressive beats kicking that righteous conscious street lyrics
Life- featuring sol is a smooth ending to red summer and shows that not only can Dr Sebis step son can be aggressive but also smooth it out while still kicking (no pun intended) "life" lessons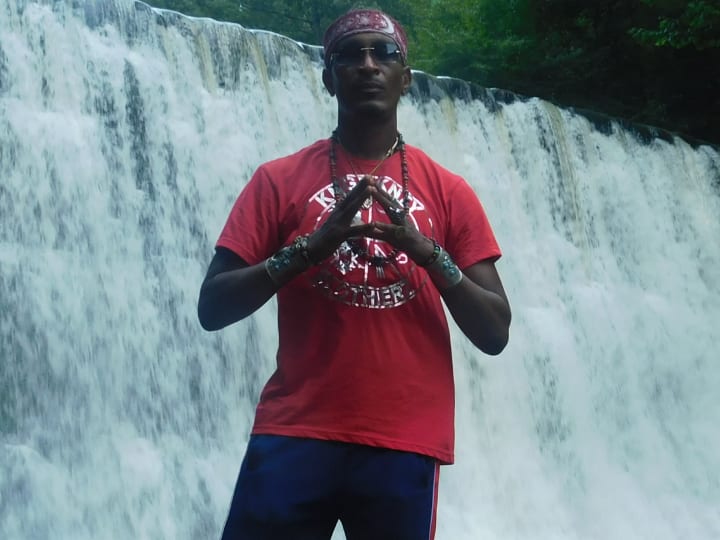 In conclusion if you enjoy smart aggressive conscious history and esoteric messages in your playlist, this is it. There is also smooth observations and chill music on here as well. This is the first of his projects that I've studied and I'm happy to be play a part on this incredible project. One Half of the Twin Pillars, Serial Entrepreneur, Infopreneur, Social Entrepreneur,Paradigm Shifter, Father, Musician, Artist, Scholar & Master Student. So is Red summer a hit or miss?I'd say it's an absolute hit!